About Us
About All Cash For Cars.
For the past 10 years, the team here at All Cash For Cars has been consistently providing the top quality service that it has become known for: paying good money for old cars. Our name says it all: we are willing to pay you a good load of cash for your vehicle. It doesn't matter the type of vehicle you have in your possession, we will take it off your hand. That is why we are recognised throughout the industry and in Melbourne for our honest and dedicated services.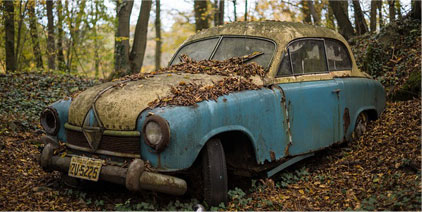 If you aren't able to get your old car to us, don't worry, we offer a free removal and pick up service throughout the whole of Melbourne. We have enough resources that if you need your old car picked up ASAP, we will do our best to make it happen. The whole process is quick, easy and hassle free. It really is an easy way to make money fast. We provide free, no obligation quotes so get in touch with one of friendly team members today to find out more!
Simple Service With Lots Of Rewards.
All Cash For Cars understands that people do not have all the time in the world to sell their old cars or vehicles. That is why we are here to help you. Part of our appeal is our simple, stress-free process. That's it. That is how simple it is to work with All Cash For Cars. WE are ready to help you with all your wrecked cars or vehicles needs. We are available 7 days a week, so contact us when you need us. We work on a few simple steps:
You contact us and tell us about your old car or vehicle

We provide you with a free quote about how valuable it is

We come to remove and collect it for free

We pay you cash for it!