Looking for Cash for Vans in Brookfield? Call Us on 0401 322 141 today!
Are you in the Brookfield area and have a broken, old or unused van lying around? Or maybe you have one in working order, but you don't use it anymore? Are you feeling the struggle and finding it difficult or expensive to get your van removed? If you can't get rid of your van, then contact All Cars For Cash today, and we'll give you cash for vans and come and remove your vehicle for free. 
Cash For Vans In Brookfield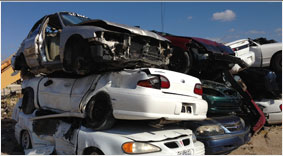 Commonly, vehicles such as vans, camper vans and commercially used vans will wear out with frequent use over time. When it arrises that your van's worn out and in poor condition, you'll discover it's challenging to sell it for cash. This often means they remain lying around unused and become dusty, cobwebbed and rusted which can often cause damages to the property it's sitting on. 
It's more beneficial to get rid of your van sooner rather than later and often as quickly as possible before any disasters occur. If you're having trouble selling your van, then the best solution to your problem is selling your van to us because we pay cash for vans and remove it for you for free to save you the hassle. 
At All Cars For Cash, our team has been removing vans around the Brookfield area for years, meaning we have experience in van removal and valuing. So we know to pay you the most reasonable and accurate price for your van whatever its condition. 
Regardless of your van's condition, we believe there's always value in some part of it, which is why we give cash for vans and take them off your hands for salvage purposes. If your van was in an accident, if it's run-down, deteriorated, broken or just not used anymore, we still pay cash for vans. Because we know there's always some part of a vehicle which is worth something to someone. 
Our team have experience in valuing vans, and we commit ourselves to offer you the fairest and most competitive price for your van. 
If you need your van removed and you're in the Brookfield area, then give us a call today. And we'll give you a quote of what your van is worth. 
Van Wreckers In Brookfield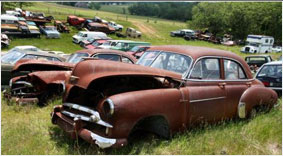 If you're like most people, then you know how challenging it is to remove a scrapped, broken down, old or damaged van. Which is why our team come to your property in Brookfield and remove it for you without any hassle. Why do we do this? Because we've got experience in the field of van wrecking and no matter the condition of your van we'll salvage some part of it. 
When you're ready to dispose of your van, you should contact a wrecker who's knowledgable about them because they're more substantial, more cumbersome and usually weigh twice as much as most cars. So you want van wreckers who are knowledgable about the worth of these specialised vehicles, which means you'll get a reasonable and honest payment and someone who knows how to remove them properly. 
What Are Van Wreckers?
We're a business who carefully strips and rescues wrecked, broken and deteriorating vans. We search for and identify any part of vans which are still usable so we can sell them onto other people who are searching for these particular parts. Sometimes a van may get ridden off or deemed unfixable or undrivable, but this doesn't mean there aren't other parts which are in perfect working order. Rescuing these other functioning parts is where van wreckers come in. 
Furthermore, if there are parts which are too damaged and can't get repaired, they're sold onto metal companies. These companies recycle the components in an environmentally and appropriate way. To properly dispose of van parts is a complicated process due to factors such as chemicals, fluids and other materials which can't get re-sold or recycled in standard facilities. Which is why we send these parts off to professional disposal companies who take care of the recycling process the right way. 
If you're ready to remove your van in the Brookfield area which is sitting around, decreasing in value and giving you headaches, then contact us today. Our process is straightforward and utterly stress-free because we'll come and collect your van for free, offer reasonable cash for vans and take it away for salvage. 
Suburb We Regularly Serve