Selling off an old car isn't an easy decision for everyone.  There are quite a few reasons why so many people cling to their old cars and battle to keep it on the road.  Many attach sentimental value to the vehicle because of fond memories or exciting experiences. Some just want to keep that old car in the backyard for spare parts.  Others keep their old car on the road because they dread the expense of a new or newer car. And many just keep on using that old car because they believe that it is better for the environment.  
But keeping your old car often isn't the best of decisions you can make.  Here are 4 good reasons to sell your old car rather than keeping it on the road.
Keeping that old car on the road might not be as green as you think
In many cases keeping an old car on the road is great for the environment.  You are keeping a lot of materials out of landfills, using natural resources to their maximum potential and you are reducing the demand for new vehicles on the market all of which are very sustainable reasons.  But your old car isn't as green as you might hope. Older vehicles consume a lot more resources such as oil, fuel and grease and these vehicles also cause a lot more pollution since their engines are not designed to produce low levels of gas when the vehicle is running.  Old vehicles also tend to leak fuel and oil which result in pollution. Modern vehicles are much more fuel efficient, cause less air and land pollution and they are manufactured from thinner metal.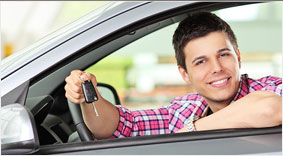 The longer you keep your old car, the less you will get for it
Vehicles lose value with each and every passing year and the older your car becomes, the less money you will receive when you finally do decide to sell.  Odometer reading, overall appearance, body condition, engine condition and much more can all affect the sales price of your car. If you want to use your old vehicle sales money to buy a new car then it is probably best to sell it off before it becomes too worn down.
Repairs are expensive
You may flinch when you see the monthly down-payment of a new or newer car but compare this monthly fee with those expensive repair and servicing bills as well as the high fuel consumption and you will quickly notice that your old car isn't as cheap as you might hope.  Older cars break down frequently and getting your vehicle repaired is becoming more and more expensive. The hassles of getting that old car fixed often aren't worth that little bit of money you save.
Older cars are risky
Driving is dangerous and you really do need a reliable vehicle when you are taking on a long journey. Mechanical failures can result in fatal accidents and can make you a very high risk on the road. It also isn't much fun or safe to get a breakdown beside the road and the chances of your old car breaking down are pretty high.  Driving that old car can be pretty risky and definitely isn't worth your life.
If you think that it is time to trade in that old car rather than keeping it on the road then give All Cars For Cash a call.  We will buy that old car from you, no matter what the condition of your old car might be and you will receive instant cash in your pocket that you can use as deposit money on a new or newer vehicle.